After getting married, planning for a honeymoon trip with your spouse will be awesome and so, your life journey with your better half will also be started in a fantastic manner. By taking the interest of honeymooners or newly wedded couples into mind, Indian Tourism provides a wide range of options to them, so that they can get their life's best time during their honeymoon. The most sought after and famous destination is none other than Rajasthan where tourists could able to enjoy a lot in a completely wonderful style.
Being the largest state in India, Rajasthan has a plenty of attractive places including Jaipur – referred as Pink City and also the state capital, Jodhpur – the Fortress city, Udaipur – Referred to be The Venice of India, Bikaner and Jaisalmer – The Two Great Cities, Pushkar – having one of world's famous Brahma Temples and Mount Abu – Highest Peak in Aravalli Range. Therefore, the tourists could enjoy by choosing the destinations according to their interest and demand. As far as honeymoon is concerned, there will be amazing tour package that is Rajasthan Honeymoon Tour Package by which honeymooners could get pleasure from their trip a lot more.
Rajasthan, the most popular state in India, is a home to a wide range of famous sites as well as attractive destinations. Thus, tourists from worldwide come to discover its glory on a yearly basis. When it comes to Rajasthan Tourism, the culture of the state is considered to be the most significant element. Therefore, you could enjoy the adventure, rich culture, interesting history, pilgrimages, forts and palaces and several other things together with your partner if you opt for Rajasthan Honeymoon Tour package. Also, the land of Rajasthan will be blessed with several modern amenities, pre-historic attractions, youthful cheer & imposing delights and much more, which never fail to impress the visitors from across the world.
Many grand palaces and forts, dense plants, national parks and wildlife sanctuaries are found in Rajasthan. To this, you can also add many more attractive sites including Jaighar Fort, Hawa Maghal, Amber Fort, Jantar Mantar and Albert Hall Museum with Rajasthan Honeymoon tour package.
15%off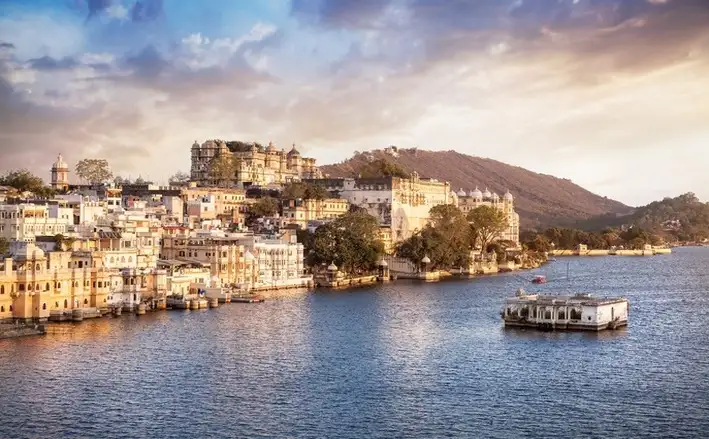 15% off
Delhi-Agra-Samode-Jaipur-Udaipur